I created three unique logos for 3 different businesses. I learned about the principles of logo design, how to combine two ideas into one icon, and that the final logo will work if everyone can understand it.
The businesses
The first business is the Record Fishery. The logo for them needed to say "we are a record store, and we have a lot of records you can 'fish' through."
The second store is called Surf Castle. They are a surf shop right on the ocean.
The third business is TV King. They sell all kinds of tv's. Mostly vintage and older televisions.
Research
For each business I needed to research and find out how many ways I can draw a record or a fish. Or how many different types of castles there are. And what vintage tvs and kings crowns look like.
Logo design principles
If the logo doesn't work in black and white, it doesn't work.
Never use thin lines and strokes.
SImplify, simplify, simplify.
The logo, along with the words should form a square.
Use simple shapes that will be easily recognizable and easy to read.
Sketching
Surf Castle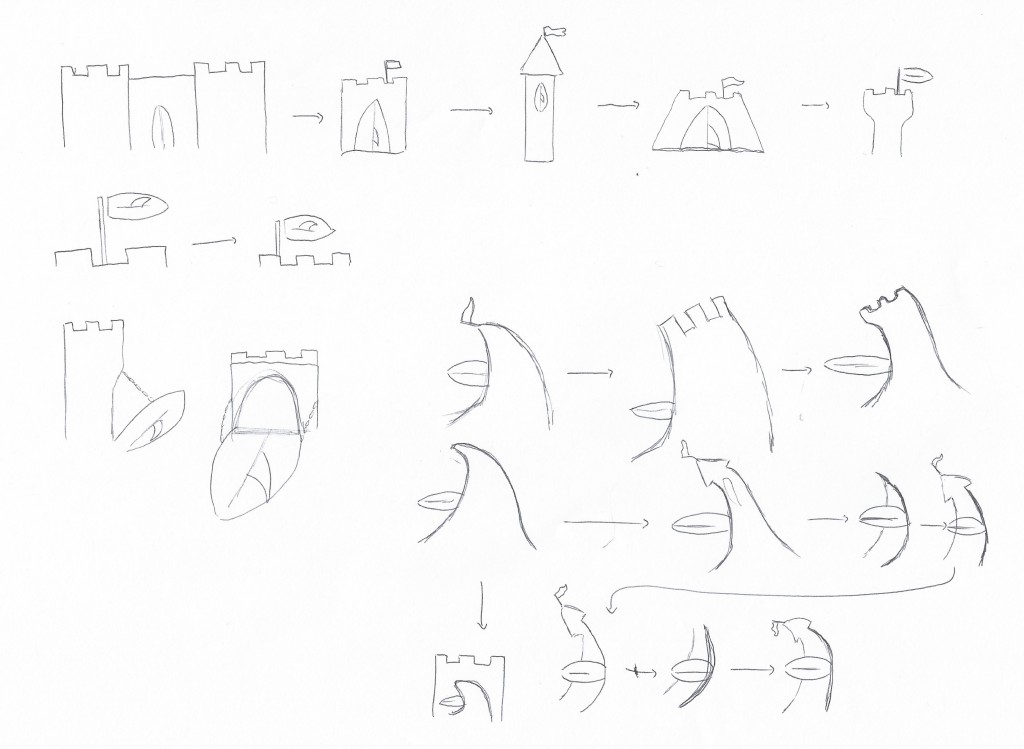 Switching to illustrator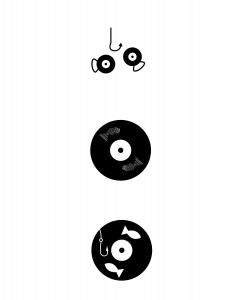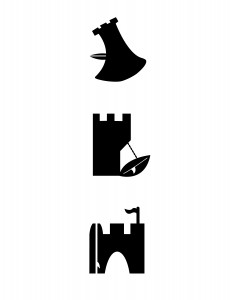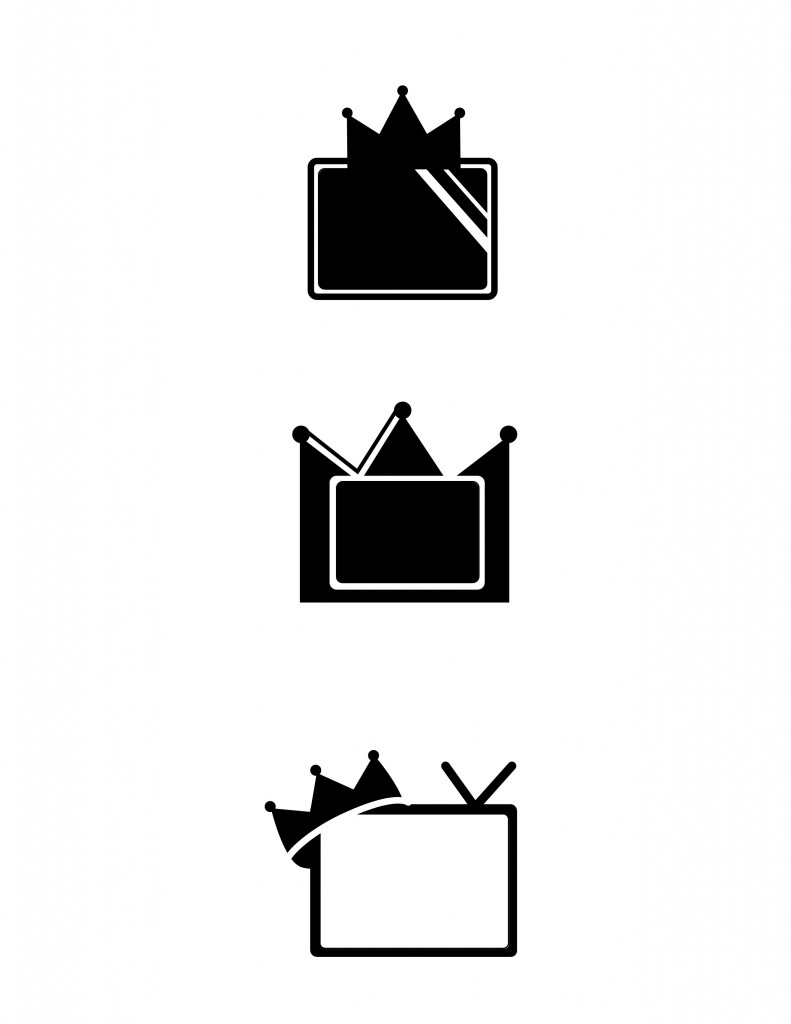 Final logos (almost)
Before I realized that logos shouldn't have the type incorporated into them, I created these three "final logo" designs.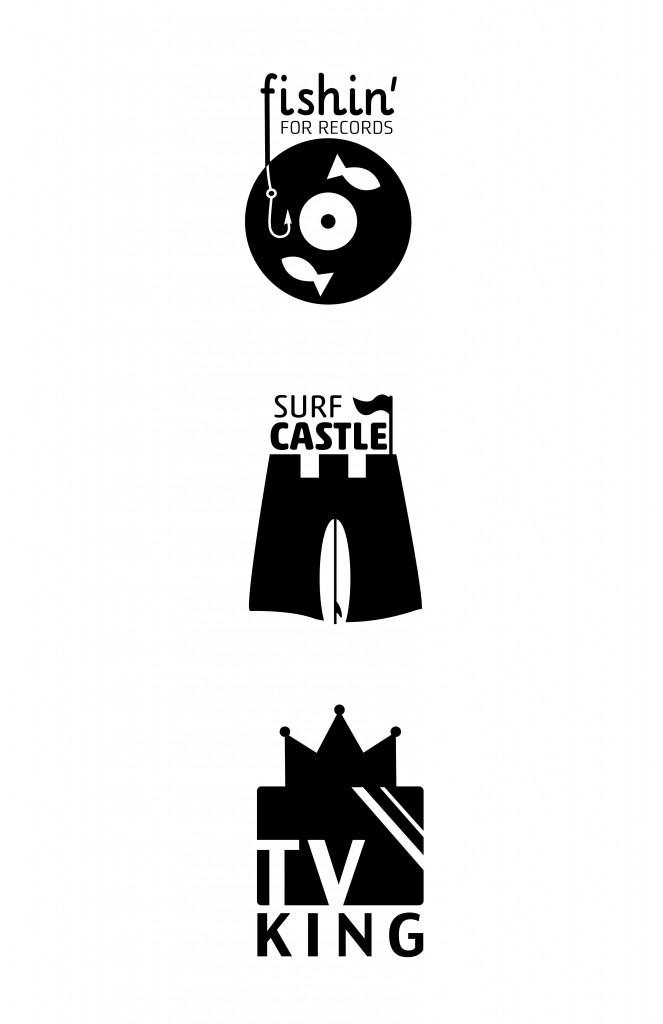 Real finals