Join the paperless revolution, reach more people.
Have you ever had a flat tire on the highway and had to call a tow truck? That tow truck driver may be close by or may be in the middle of another tow. That's why dispatchers are important. But the dispatcher can't call every one of their drivers to ask where they are or how busy they are. The solution is both a desktop app for the dispatcher and an app for the driver. The dispatcher will always know where each driver is and what they're doing. If a driver is available, they can choose to take the job and navigate there as quickly as possible and save your day!
My Process
Click the image below to see the product and my process.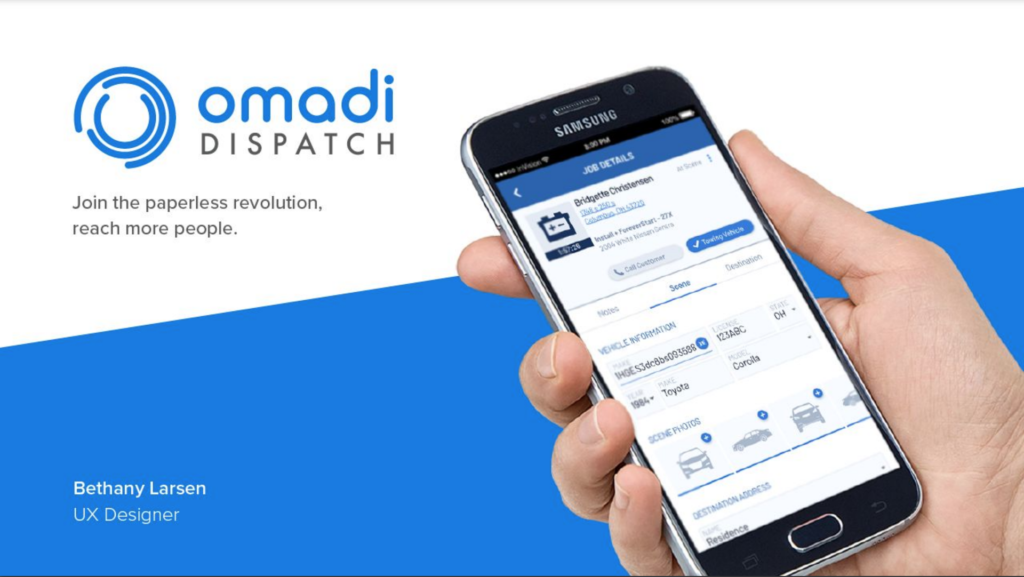 If that didn't work, click this link to view the PDF.